SLA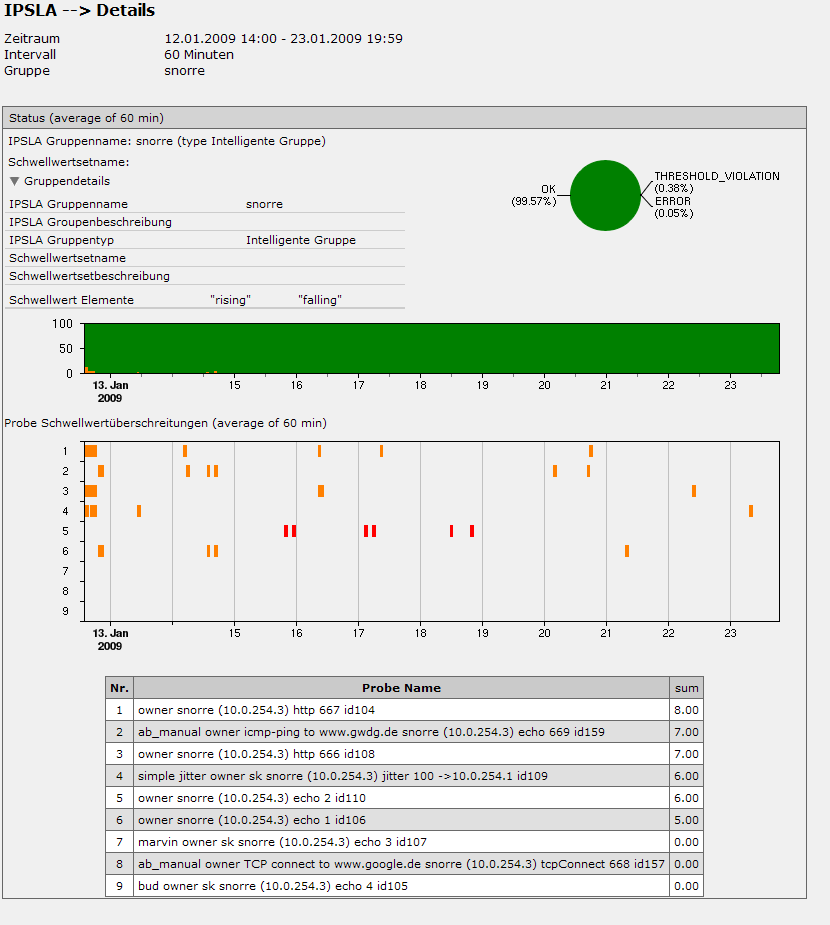 The IP SLA module offers convenient and efficient monitoring of business-critical parameters in your network.
IP SLAs use active traffic monitoring, a common method to continuously evaluate the quality of your network by simulating network data and IP services. A large number of traffic patterns is available for emulation (i.e. VoIP), in order to reproduce "real" network traffic for evaluation in meaningful statistics.
IsarFlow collects the resulting statistics and provides a quick overview over all probes and associated thresholds.
In addition, the Drill-Down displays more detailed graphical information of network parameters like jitter, round trip times, MOS values or packet loss.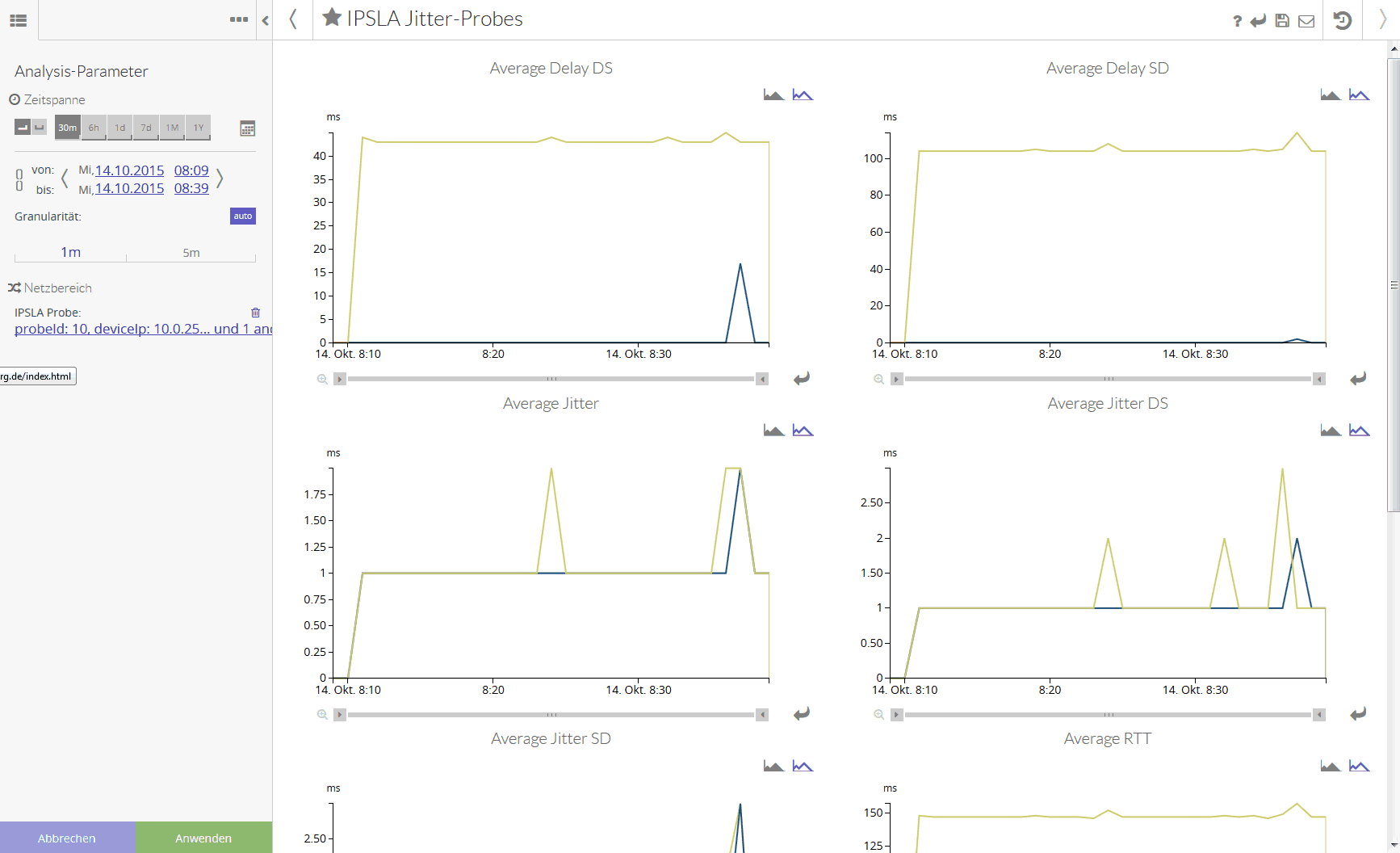 Using multi selection of probes the values can be directly compared.
Our developers paid special attention to the easy maintenance of IP-SLA thresholds used to monitor you network. For a large number of changes of your infrastructure the adjustment of your configured IP-SLA thresholds is not necessary.
Allow us to convince you of the possibilities offered by IsarFlow by testing a pilot installation!